I'm very excited to share with you all a new piece I wrote for the Society of Children's Book Writers and Illustrators 2010 bulletin – a new companion piece to Red Hair Is Not as Uncommon as You Think I've moved it to the top of my blog again because lately a lot of people have come over here looking for it, so I'm trying to make it easy for them. Sorry to those of you who got it way back in November in your RSS and are getting it again. I'm not trying to be obnoxious!
I hope you enjoy it! Would love to hear your comments and other things you think should be added to the list.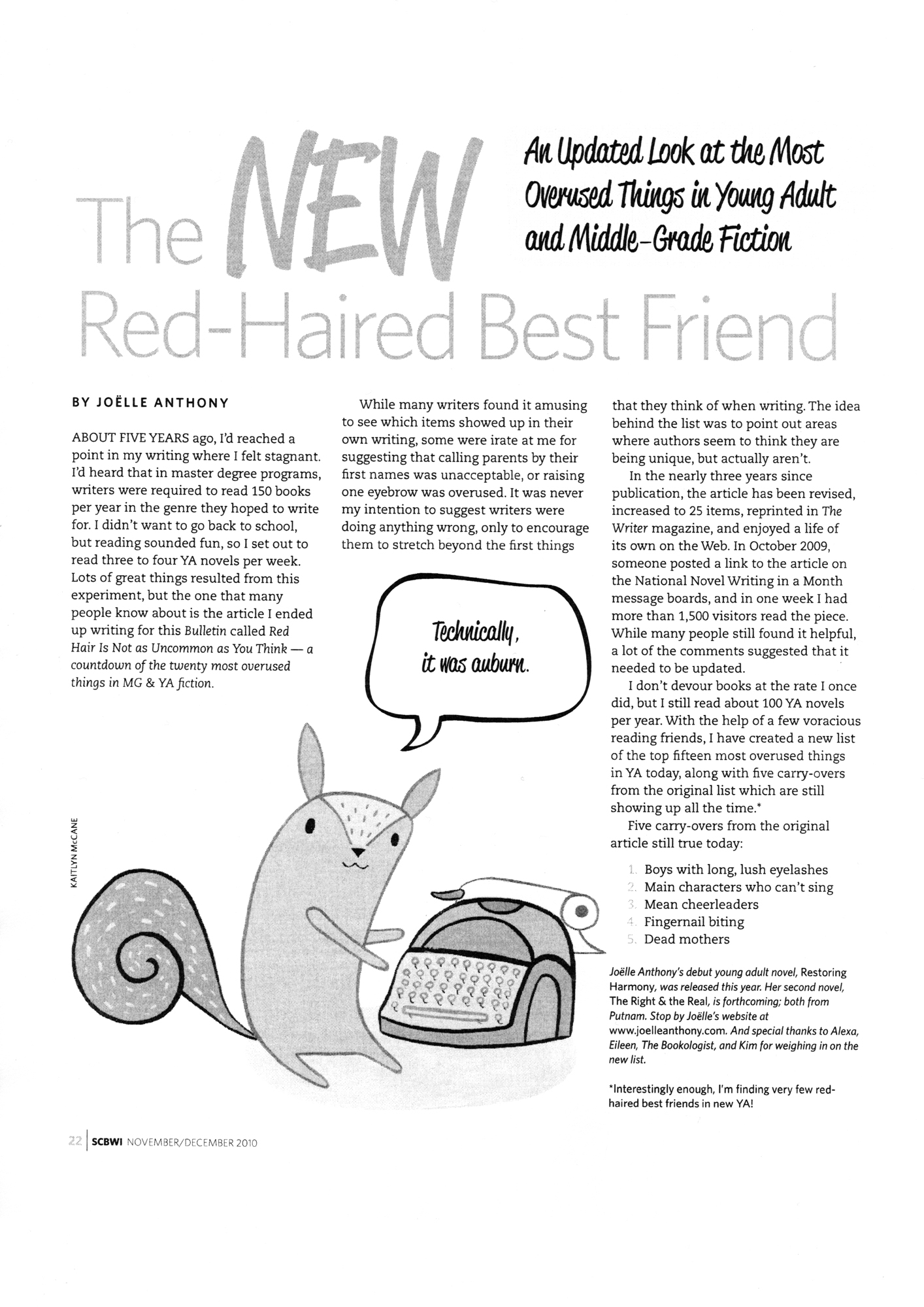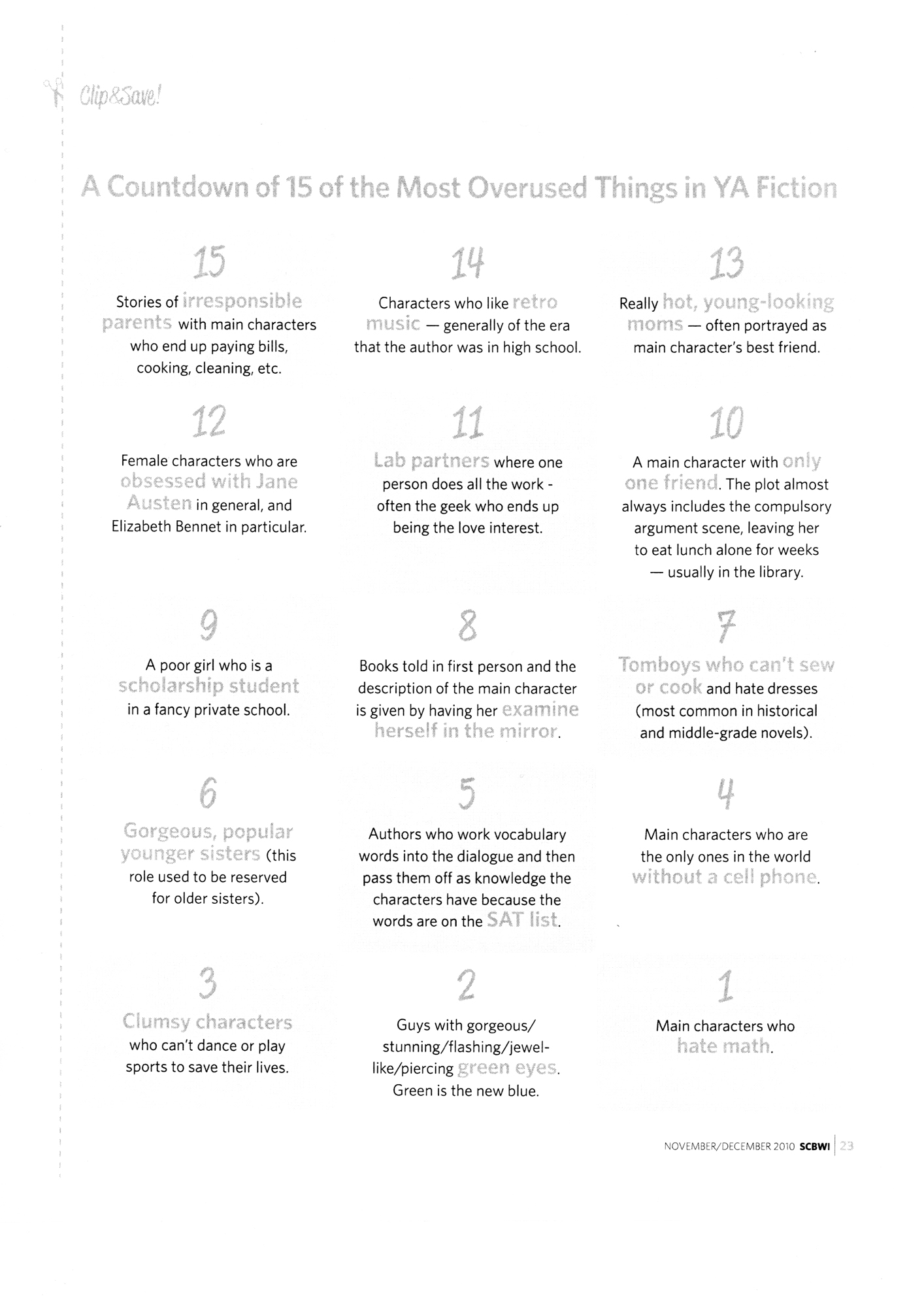 Copyright notice: This article is copyrighted Joelle Anthony 2010. If you like this and you want to share, I am thrilled. However, I would prefer that you link to this post or my website as opposed to cutting and pasting it to your blog. If you feel like you really want to cut and paste it, I respectfully request that you take the ENTIRE article and not just the list. Previously, when people have posted just the list, it has been misunderstood as a list of things I'm telling people to never do whereas if you read the whole article you see that that's not what I'm saying at all. Thanks!