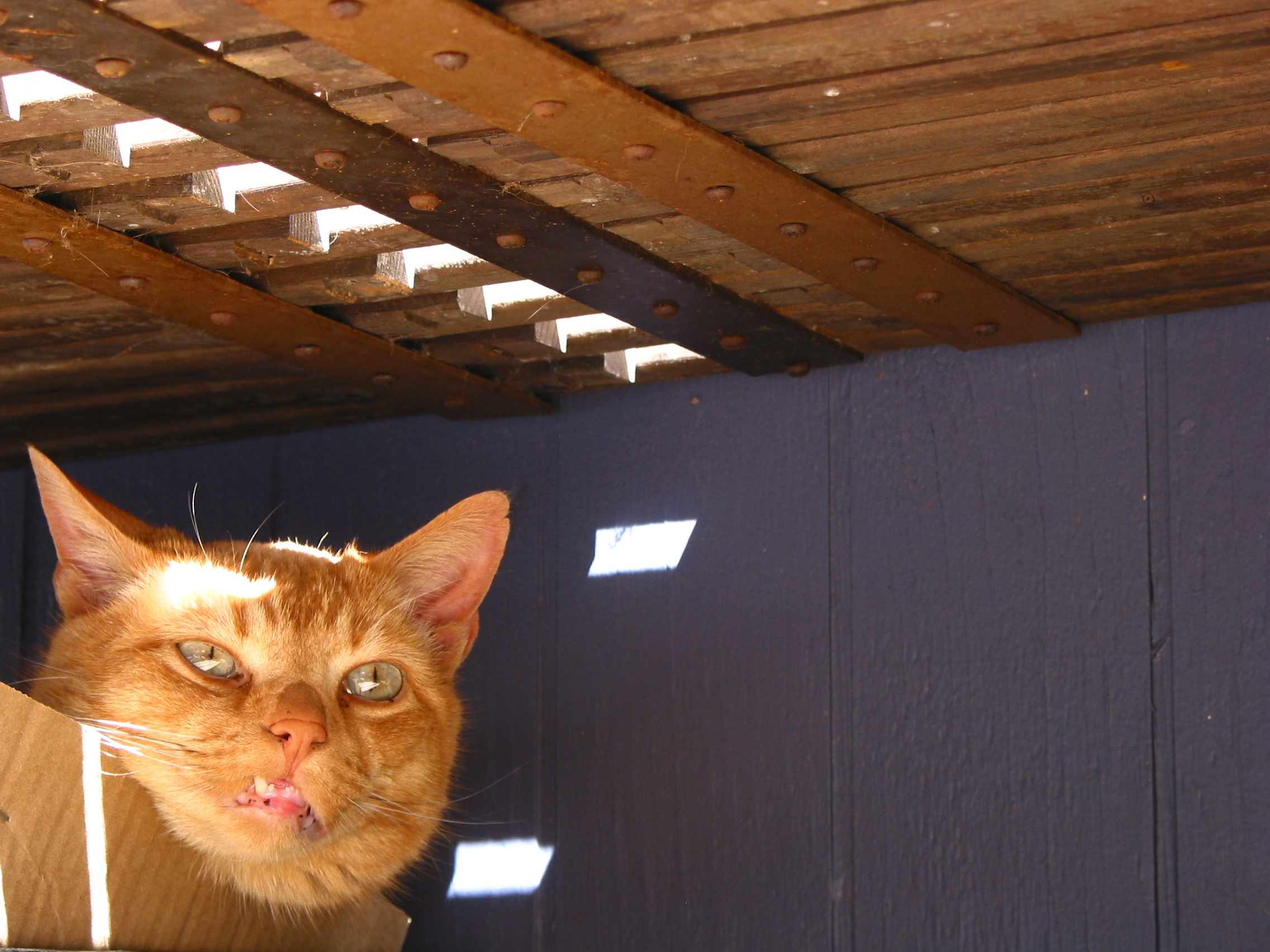 This picture was taken this morning. I was laying in the sunshine on the porch and my cat Grinder came out and climbed up onto my chest and licked my face. After a while, he crawled under this coffee table so that he could get into the box. He had never met a box he didn't love.
I have many beautiful pictures of Grinder, but this one is just funny (a face only a parent could love) because it shows off his battle scars from the time he jumped out of a moving car on the Interstate. He used up a few of his lives that day (before we met), and today, this afternoon, he used up his last one. Our darlng Grinder went quickly, a stroke in my husband's arms. One minute he was fine. The next he was gone. We should all be so lucky.
I have often said that if I had Grinder's determination to get the things I wanted in life, I would be one successful girl. He never let silly things like rules about walking on the table or not drinking out of a glass stand in the way of getting what he wanted. One of my most favourite things that I've ever written is this piece about Grinder.
See ya on the flip side, Grinder. We miss you already.
Posted by: Joelle
Categories: