There are so many things I want to blog about, but I'm too busy watching Escape to the Country and Antiques Roadtrip. What I'll do is put a bunch of pictures with a sentence or two about them. And I'll try and do better on blogging, but I've just taken on a freelance editing gig, so we'll see…no promises!
Also, if you're on Instagram, I am posting regularly there. My username is: WriterJoelle
First off, Chatsworth House. I read Deborah Mitford's memoir Wait For Me years ago and loved it so much. It made me want to visit Chatsworth (she became the Duchess of Devon and was instrumental in turning the family home into a going concern rather than lose it to death duties).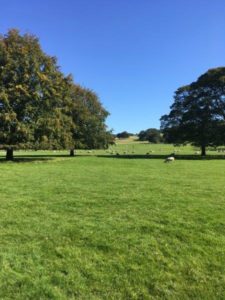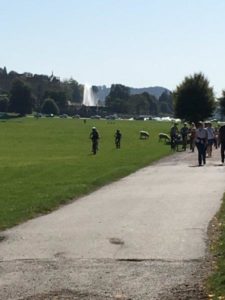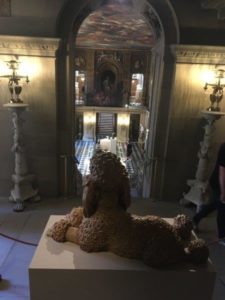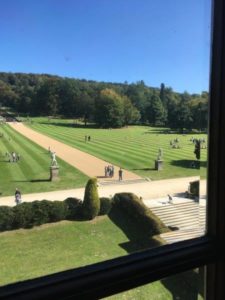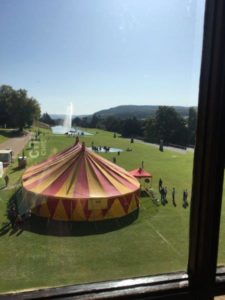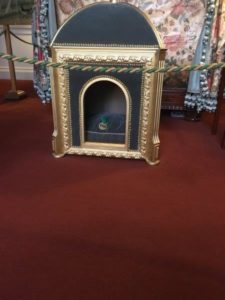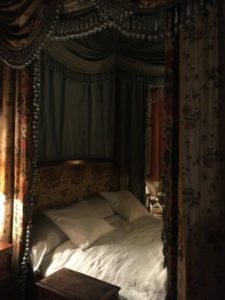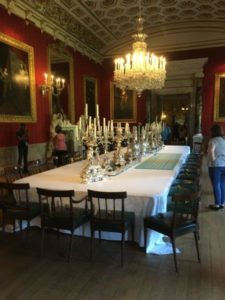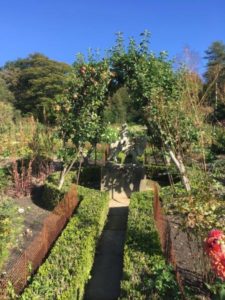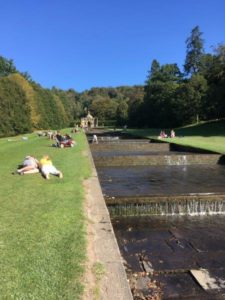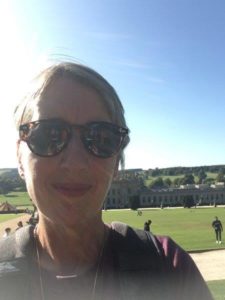 Chatsworth Grounds. There was an art and music festival going on, as well, which is what the big tent is for.
The other photos are inside. And Yours Truly.
For more info on Chatsworth, check out their site.
There was a special show going on there featuring all the dog artwork. That's technically a dog bed, but I like to think of it as a cat's bed. I mean, a dog doesn't really care, does it, but the cat…well, the cat deserves it!
The vegetable gardens provide produce for the restaurants (I had the butternut squash soup and it was excellent).
And yes, this was the last sunny day of the year…well, I still have hope, but I'm not counting on it!