Anyone remember my first book, Restoring Harmony? Set it 2041, after economic collapse…cheerful stuff. Actually, one of the reviews said it was "the most cheerful dystopian book ever". I am big believer in hope, and humour, and try to include both. I bring it up because if you need a book about hard times which may just lift your spirits and inspire you to grow food (and/or pick up the fiddle), it's available as an e-book. I also bring it up because it's been on my mind lately…on May 10th, it will have been out for 10 years! How fast the decades go, eh? 2041 will be here before we know it…
In other news, we've had more snow today than the whole time I've been here, I think. It's already melting off. Since I'm from Oregon and coastal BC (as opposed to Alberta or Quebec), I still enjoy the snow. So here are a few cool pics from my walk this morning. There are some videos on my Instagram too. WriterJoelle
I don't know if she's reading the blog, but if you are, Happy Birthday, Darci!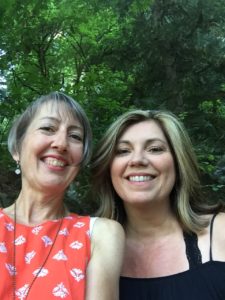 When I was a kid, I had a whole group of friends who all seemed to be born in April or May. We would each host a slumber party and since Darci and I had birthdays only two days apart, she'd take the second weekend of April and I'd take the third (Sherri had the first weekend, Gena had the last).
By junior high, our parents were splashing out big bucks to rent a newfangled thing called a VCR. The choice of videos was very limited then…at Darci's parties, we'd have horror films (which caused me to hide in my sleeping bag while everyone else screamed with delight). At my birthday party, I had weird choices for 12 year olds…I can't remember them now, but I know there was some comedy about a woman and being a wife, which my mother really enjoyed (you got the VCR for the entire weekend so the parents picked movies to watch too), and which I thought was pretty good, and my friends claimed was "totally stupid."  Even then I liked the stories that none of my peers enjoyed. What can I say?
It's always interesting to me the things you remember vs. the things you forget. At one of my parties, it was really late…one or two in the morning…and we were still awake, but barely. Debbie was eating chips out of the bag and I kept saying to her, "Make sure you don't fall asleep without sealing that up or the chips will go stale." Finally, tired of being bossed around, I guess, she snapped, "If I eat them all night and they don't go stale, then why will they go stale while I'm sleeping???"
Fair point.
So…anyway…Happy Birthday, Darci. I'm grateful for your friendship, and even though there was a thirty year gap between high school and when we connected again, I count myself lucky to call you a lifelong friend. Thanks for everything! I wish you well.