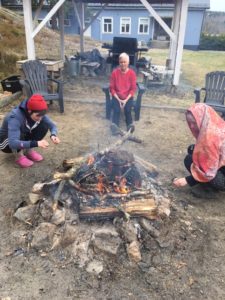 We thought since it was raining for the first time all year, it seemed like the perfect day for a bonfire and a barbecue. The others had sausages for lunch and I had leftover soup in the kitchen, but for supper, I made marinated veggie skewers. We ended up having a long discussion about what you call them in various languages. I can't remember the Spanish, but I volunteered shish kebabs or kebabs.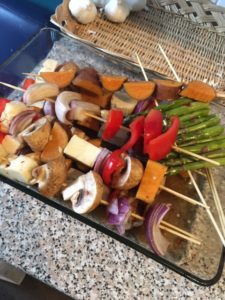 Not everyone was convinced kebabs was the right word as they thought it conveyed meat, thus I've decided to call them veggie skewers. Yes, sometimes we have a lot of time on our hands!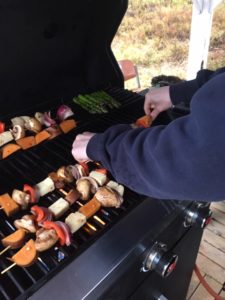 It was fairly brave of me to make these as I have pretty much zero experience grilling, but luckily, Ida is a firebug and she was ready to take on the task. She only burnt her fingers a few times. I did soak the wooden skewers, but probably not for long enough as the ends did get rather charred. But in the end, we served it with rice and grilled halloumi cheese and it was an excellent dinner!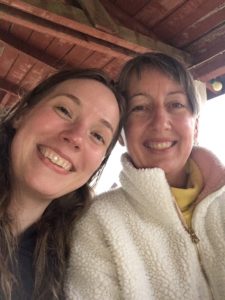 Don't forget, Monday and Tuesdays are days off from the blog (although, I still do put up a From My Window photo). Have a great start to your week!