Today, I'd like to feature my friend, the Australian artist Julie Barratt. Throughout her artistic life, red thread has played a theme, and when she wanted to create a safety net for those of us here at Arteles Creative Center, she took her thread and went out and made this fantastic installation.
I interviewed her for Australian radio (we did a video because they wanted to use it on their website) and I've included it here so you can hear her explain it, and get to know her a little! It's in two parts because…well, let's just say none of us are filmmakers, so it's in two parts because we didn't know how to make it one. But we can't do everything here!
Yesterday, we added a second element to the project by writing names of loved ones on ribbons and tying them to the web. Solange took the photos of me and Julie and Julie took the ones of her (I'll feature Solange here soon, with more about the pin hole camera).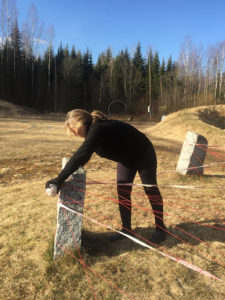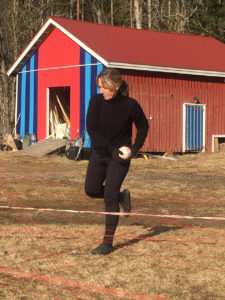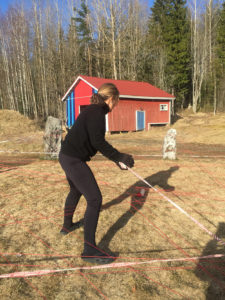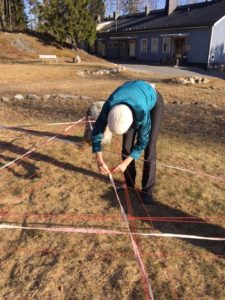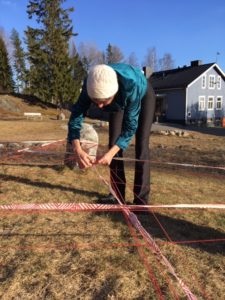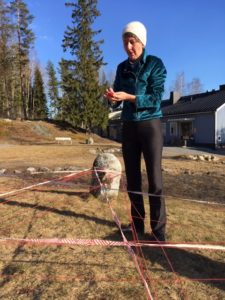 Last thing…I've turned comments off because they're not working anyway for most people. I'll see if I can get them fixed, but no promises!
See you all on Wednesday (Mon & Tues off except for the photo from my window, which I'll still do).