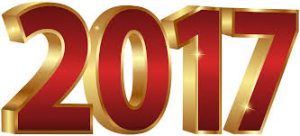 Time for my favorite books of 2017 post. I read about 87 books during the year, some I didn't finish, but that's a fairly accurate number. Some I read aloud to Victor, which was fun. Sometimes I do a long list of favourites, in 2016 I simply picked one book (A Gentleman in Moscow). This year, I'm going to just list a few of the greats I read by category.
Favourite Nonfiction for Kids
Lizards in the Sky by Claire Eamer – fun, fact packed, and a great read with fabulous illustrations. Interesting for adults as well as kids.
Favourite Middle Grade – It's a tie
Macy McMillan and the Rainbow Goddess by Shari Green – Shari is a friend of mine, so I was looking forward to reading this book in verse and the whole time I was reading it, I kept thinking, "I'm soooo proud of her! This is amazing!" Victor loved it too.
Lemons by Melissa Savage – I hope this book gains traction as I think it's a really amazing book. I have to admit, I stopped after about 30 pages because it seemed as if I knew where it was going. But then I kept thinking about it, so I picked it up again and it surprised me. By the time I was done, I was completely in love with it.
The YA I Loved
Fangirl by Rainbow Rowell – I was not a fan of her earlier, extremely popular book (I've even forgotten the name), so I started this with some trepidation. I absolutely loved it. Really. A whole lot.
Best Adult Nonfiction
Indigenous Writes by Chelsea Vowell – a must-read for Canadians and Americans could get a lot out of it too. Answers to all those questions those of us who aren't indigenous want to know, but have been afraid to ask. Entertaining, tongue in cheek humour, and incredibly accessible and informative.
Just a Really Great Read
The Little Paris Bookshop by Nina George – A novel I devoured and then Victor blew through in two days, too. A wonderful story, beautifully written.
The Novel I wish I'd Written
Beautiful Ruins  by Jess Walter – Amazing. And inspiring. I read this once myself and once aloud to Victor in the same year. It's that good. And it really made me up my game as far as my own writing. You will love it, no matter who you are or what you like to read.
The Most Beautiful Book I Read
Small Beneath the Sky by Lorna Crozier – I had the opportunity to do a literary event with Lorna and we got this poetic memoir to read aloud. Absolutely stunning.
Victor's Favourite Read
The Guest Cat by Takashi Hiraide – a novella translated from Japanese to English. He loved the library copy so much, Santa brought him his own.
My Favourite Book Released in 2017