Joëlle Anthony/J. M. Kelly is an author, actress, playwright, and writing teacher and she loves to meet students and aspiring & professional writers. Book her to visit your school, library, conference or festival!
About my Presentations
I present to grades 6-12 & adult writers.
I prefer audiences of no more than 200 students for assemblies and 30 students for workshops, but I can be flexible about the numbers.
Equipment requirements: Mic and sound system for larger rooms, whiteboard or flip chart and markers for workshops. Lots of water, vegetarian lunch for full days.
Author Presentations: Using her background as an actress and playwright, Joëlle has created two performance pieces about her writing life and process.
Choose from:
A Month of Mondays- Never Give Up – the book that took twenty years to write

or
Start Anywhere & Don't Stop – A guided tour of my writing life and the books I've written.
For small groups:
Lunch with the Author – Joëlle will kick off the lunch period with a 10-15 minute introduction and then sit down to eat and enjoy an informal chat with the students. Perfect for writing groups, book clubs, or any small group.
Writing with Sensory Detail – A hands-on workshop to get students writing about all five senses. Requires host to provide each student with an orange.
Something From Nothing – A mix of fun exercises to generate story ideas to get your writing moving when you're stuck!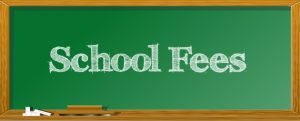 Bring me to your school or library! Email me at workshops @ joelleanthony . com
What they're saying about Joëlle's workshops…
"Smart, snappy lessons that get students writing.  Allowing for sharing time in which students exude confidence and excitement over their writing piece."  B.Peacock Grade 6/7 teacher.
"Joelle created quite an engaging workshop. She worked with a large group here in the Wyoming, Ohio community and not all the students walked in with a  passion for writing.  However, her sensory theme, use of props, and engagement with the kids captured their interest and exposed the hidden creative talents of ALL the students.  They miss her!" James Green, Teen/Reference Librarian, Wyoming Branch Library
Joelle Anthony feels right at home in the classroom and is immediately engaging – teachers and students can't help getting caught up in Anthony's unbridled enthusiasm for the skills of good writing and all of the opportunities it brings to young peoples' lives.  She has an unusual and captivating way of relating her craft to the love of good stories and their importance to our lives. – Susan Yates, former Vancouver Island Regional District Librarian and teacher.
As a former English teacher who spent years encouraging students to analyze characters in literature, I loved Joelle's workshop on creating character.  A short but informative and action-packed event had her adult participants interested and writing, fully committed to the characters we were creating.  I wish I'd had Joelle as a resource person when I was teaching; my high school students would have understood character creation and analysis from a writer's point-of-view. – Alison Struthers, writer & former teacher.
For Teachers: I have created a flexible study guide to go with Restoring Harmony. It is designed to be used with grades 6-12 and includes an author Q&A and bio.
WARNING! If you have not read the book, but you read this study guide first, it will totally spoil the plot for you! So if that matters to you, don't read this until after you've read Restoring Harmony.
Study Guide for Restoring Harmony
When I was in Cincinnati in 2012 for the Teen on the Same Page Festival which featured my first book, Restoring Harmony, we made some videos. I'm very excited to share them with you here. In addition to the web, Cincinnati and Hamilton County Public Libraries are making them available to teachers to share in the classroom to supplement the reading of Restoring Harmony. Also, Scholastic has published Restoring Harmony in paperback through their school book program, and class sets are also available.
There are five in all, and cover topics like where did the idea come from and my process. I also read selections from the text in each video.