Watch the video where Joelle tells the amazing story of how she met Sarah Tradewell, or scroll down to read about it.
A whole lotta luck!
I know of writers who find photos and use them for inspiration while creating characters. I've also heard of people coming across a photo of a person and thinking, "Yeah…that's how I imagined my MC looking" and clipping it. And I even know a writer who met a reader who looked exactly like the model on the cover of her book (but wasn't). But the other day, I had the strangest experience!
My friend, Chelsea, and I were in Victoria for the day and we went for a wander down by the harbour front. Chelsea is not part of my critique group, but she is a teen who I trust, and she's read a lot of my writing. At nearly the same moment we saw "her". We looked at each other and said, "It's Molly!"
Molly is the main character in my YA novel (coming from Putnam May 2010). Molly is sixteen, on the thin side, but strong and wiry, and she has wild, unmanageable brown curls. Oh, and did I mention she's from western Canada and plays the fiddle? Here she is!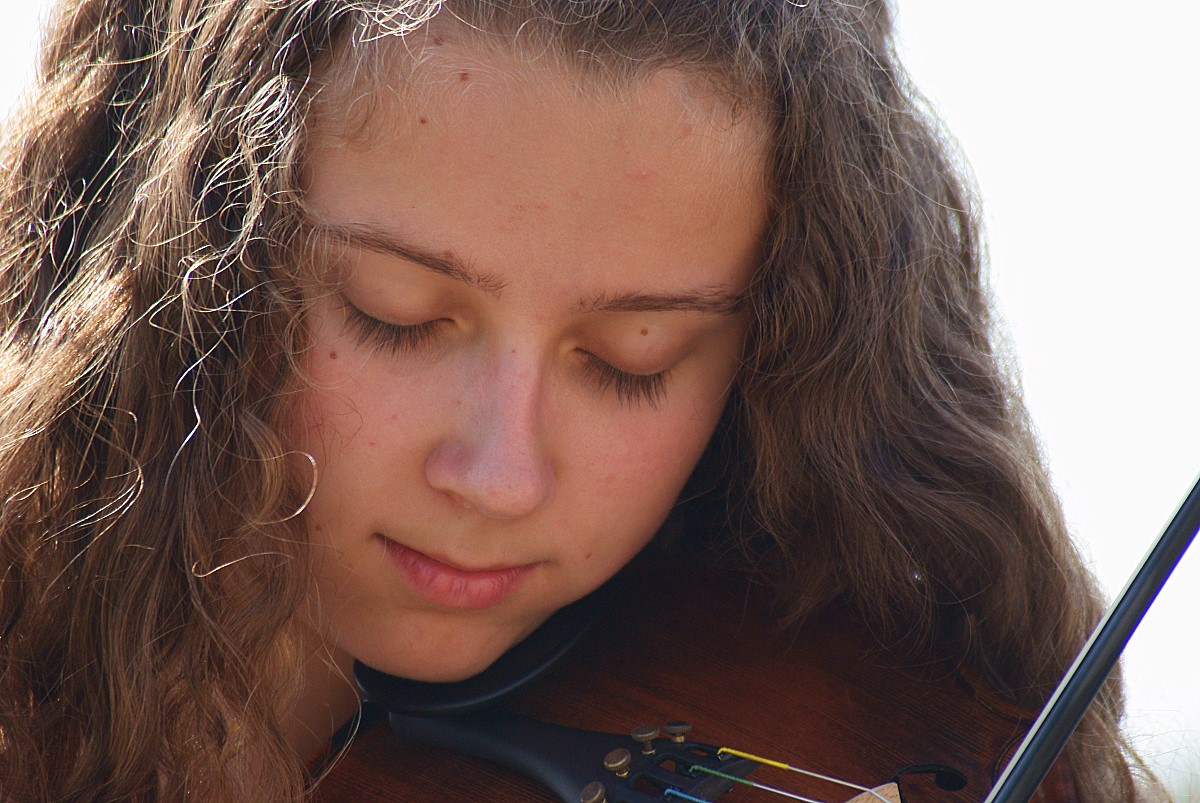 So I know what you're thinking. OMG! What did Chelsea and Joelle do? Stalk her? Who do they think they are? Paparazzi? No and no. But this is where the story takes an almost magical turn. Chelsea did snap a photo of the girl from a reasonable distance and then we went and dropped a couple of bucks in her open fiddle case, and went on our way saying, "Wasn't that cool?"
But then…once I had returned home and told my husband about it, I started thinking, "I wish I knew who that mysterious girl was." So, not two days later, my husband who has his own daily photo blog, was browsing other City Daily Photo Blogs when he came across these pictures on the Victoria blog! It turns out that this lovely girl's name is Sarah Tradewell and she lives in Victoria where she studies a multitude of instruments, theatre and other cool stuff. I contacted Sarah through her facebook page, and with her, and her parents' permission, I am blogging about her here!
The photographer, Benjamin Madison generously allowed me to use his photos, so stop by his blog and read a bit more about Sarah, and also check out his other fantastic pics. Thanks Benjamin!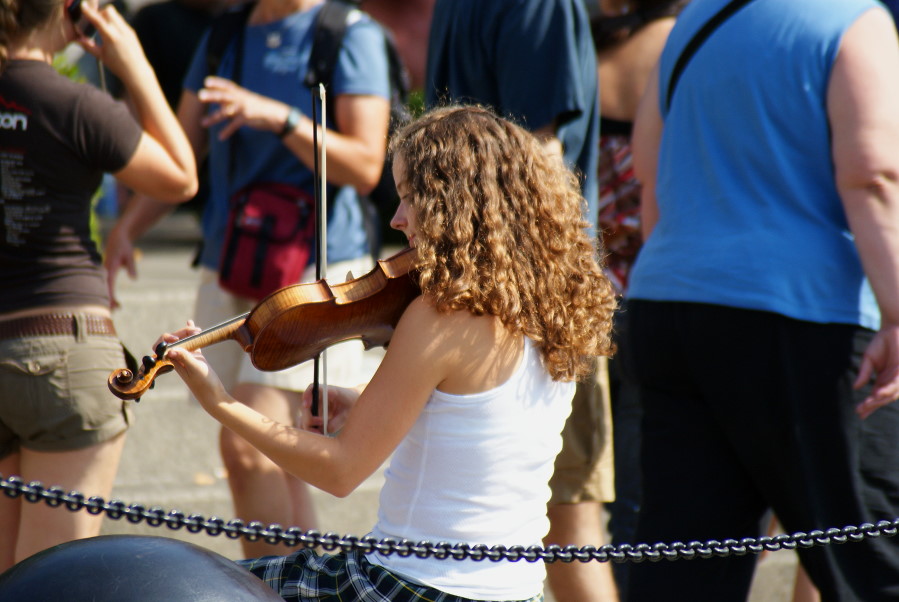 You can see and hear Sarah playing here!
As my agent said when I told him about finding Molly, "That's pretty amazing! Isn't it great to know that she could be real?"
Yes, Michael, it is great…in a very strange and beautiful way!
*Eventually we met and have become friends. There are more pieces to this story here and here and here.