As you've undoubtedly gathered, J. M. Kelly is my pen name for my new YA novel, Speed of Life. Lately, I've been getting a lot of questions about it and so I thought I'd answer a few of them here.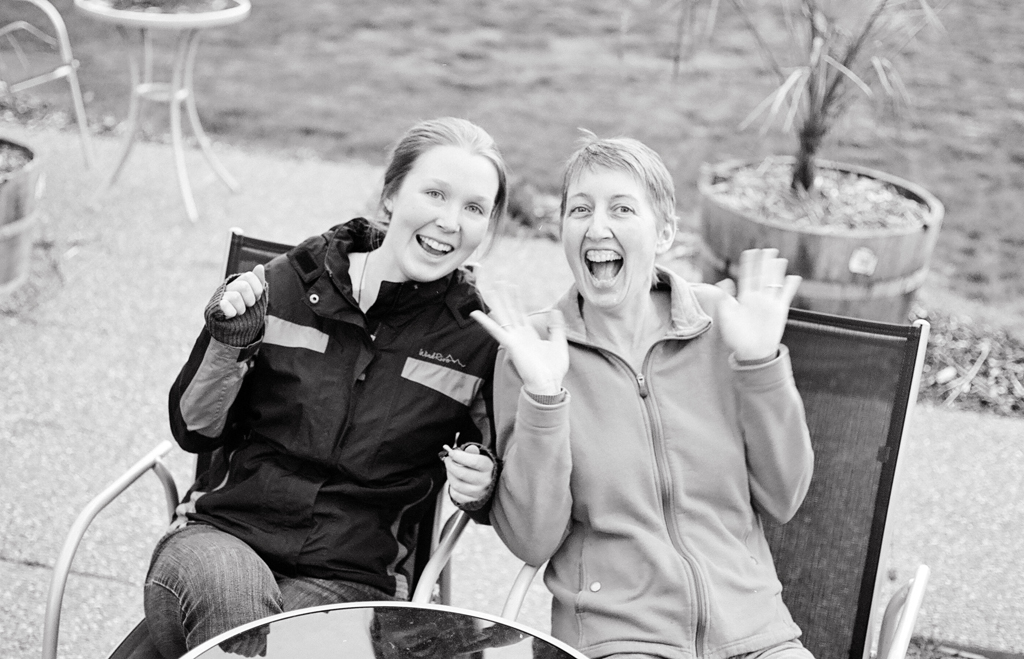 Why J. M. Kelly?
J. M. are my initials…Joelle Marie, and Kelly was a choice I made based on three cool things. The first is a bit sad, so I generally don't tell people this part when they ask unless I know them (I know you all, right?). Kelly was the name of my best friend who died unexpectedly five years ago from a heart condition that we didn't know about. She was in her early twenties, so to say it was a shock is a bit of an understatement. Kelly was my friend, my cooking student, and one of my biggest champions. She was an early reader for Restoring Harmony, and would often yell across parking lots or stores, "Famous Author! Oh, Famous Author!" long before my first book ever hit the shelves. It was both embarrassing and lovely. If you want to know more about her, click here. I have this picture on a mousepad next to my computer and I start almost every day by saying, "So, Kelly. Are we ready to write?" I feel like she's always with me, so using her name seemed a pretty obvious choice.
The second reason I chose Kelly is because I wanted to take a name from my favourite books, the Betsy-Tacy series by Maud Hart Lovelace. Tacy's last name is Kelly!
The third reason I think I knew about in the back of my mind, but wasn't actually aware of until I told my mum my new pen name, but Kelly is actually a family name…my great-grandmother was a Kelly from Ireland.
Is it weird seeing J. M. Kelly on something you wrote?
Not really. For one thing, J. M. Kelly actually feels like my name. Also, I liken it to someone who has their own company. They identify with whatever they name their company, and I identify with J. M. Kelly.
Also, honestly, if I had to do it all over again, I'd use a pen name from the beginning. When I started writing, being an author was much more of a private thing. In a lot of ways, I like how it's become more public, but a pen name gives me a bit of separation between my private world and my publishing career. I expect to use J. M. Kelly on all my future books (except the middle grade A Month of Mondays coming out next year, and other MG books I do with Second Story Press).
Oddly, the last thing is more of a comment than a question that I seem to be getting a lot…people seem very worried that I'm not going to get "credit" for my book…that no one will know that Joelle Anthony is a published author. I have to admit that at first, I was a little concerned about that too. But lately, I've come to the realization that only my ego needs my name on my book. And I'm really trying hard these days to ignore my ego, so this is a perfect zen experiment!